Migrant workers and workforce integration: challenges for managers in European companies
Keywords:
socialization, workforce integration, refugee employment, migrant workers, human resources management
Abstract
Background: In contemporary economies the migrant workforce is increasing around the world and represents a challenge both for domestic economies, companies and economic flows. The emergence of the European labor market highlighted a major lack of a qualified workforce and a rapid spread of migrant workers especially in the labor intensive economic sectors. In this perceptive, by striving to attract foreign workers with unique and complementary skills, knowledge, and ideas to the workplace, managers encounter many obstacles.
Purpose: The purpose of this paper is to identify challenges managers in European companies face in the process of attracting and managing migrant workers. In this article, we analyze the impact of the migrant workforce on the internal labor market transformations and identifying the main managerial challenges for the European companies and management during the attracting, mobilizing and managing the migrant workers in economic system.
Study design/methodology/approach: The authors evaluate both the existent assumptions in literature and conduct a systematic review of the managerial approaches in the field. A quantitative approach was employed. The data that contains responses from 1,127 managers from ten European countries, five EU and five non-EU member states, was collected between August 2021 and April 2022.
Findings/conclusions: The main study results reveal that the most common obstacles and challenges that managers face occur in the process of recruitment, socialization and integration, training and development, workplace operations, and innovation. The study recommends a permanent focus of company management on these issues. It also lays the foundations for a theoretical framework that provides a better understanding of the significance of creating efficient and specific management policies for foreign workers based on employee diversity.
Limitations/future research: The present study is limited in scope as the sample only includes managers from ten countries. Each research question can represent a broad enough basis for independent research, so this work opens up the possibility for numerous researches that can be treated as a continuation and expansion of the existing work.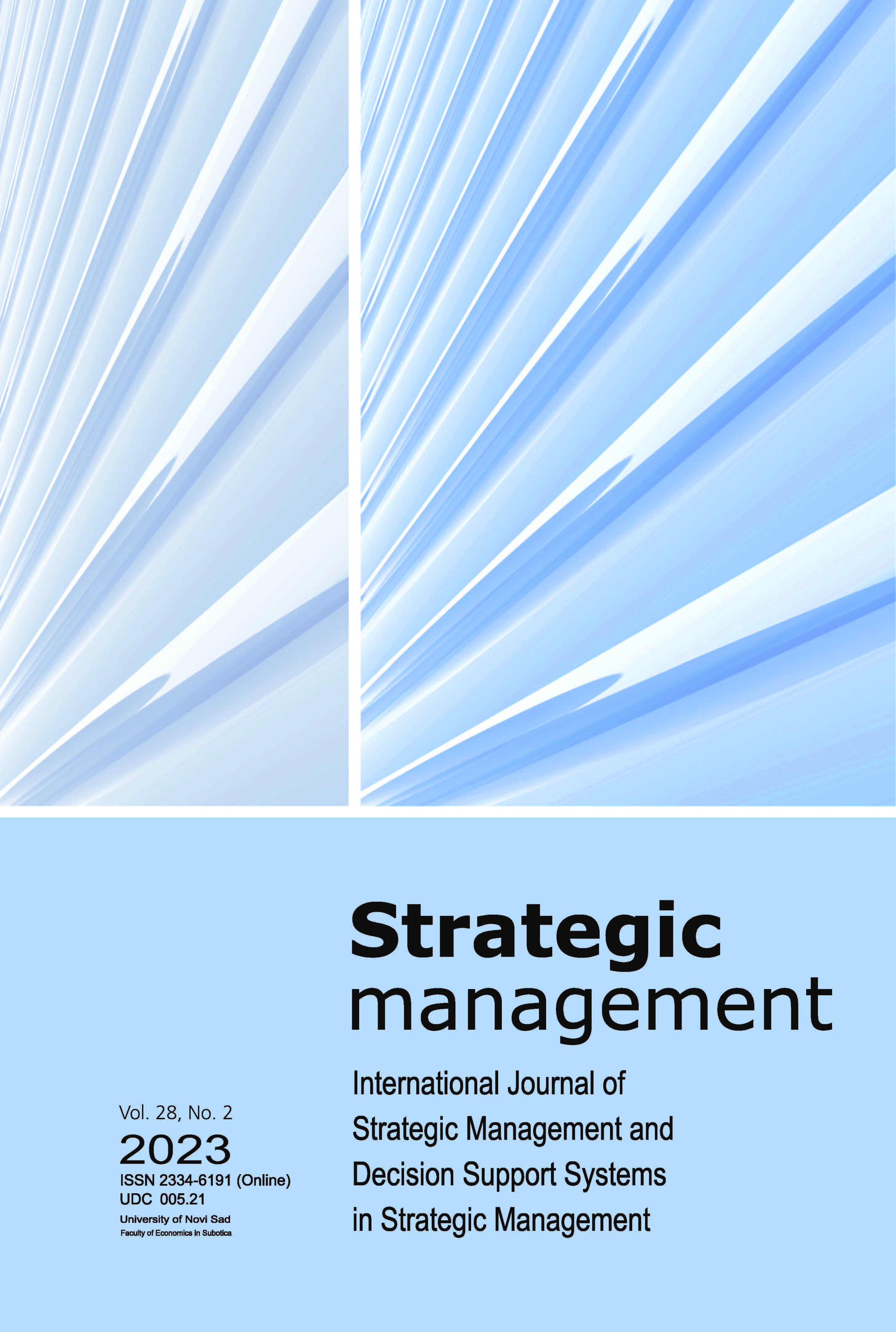 Downloads
License
Copyright (c) 2022 Mile Vasic, Mircea Constantin Duica, Nemanja Berber, Nino Enukidze, Sergej Vasic, Lidija Weis
This work is licensed under a Creative Commons Attribution-NonCommercial 4.0 International License.