Perceived alternative job opportunities and turnover intention as preliminary steps in employee withdrawal
Keywords:
Croatia, employee turnover, organizational behavior, perceived alternative job opportunities, turnover intention
Abstract
Background: Employee turnover represents permanent withdrawal from the organization, which brings long-term unfavorable consequences, especially when it comes to the voluntary early departure of quality employees. Turnover intention is a preliminary step that can predict the employee's intention to leave and is very often the main precursor to the final decision to leave or stay. In addition to internal organizational influences, a strong influencing factor on such a decision is represented by perceived alternative job opportunities.
Purpose: The goal of the paper is, therefore, to examine the employee's perception of the possibilities of alternative employment and their turnover intention to determine that the main factor of the environment strongly shapes thinking in the context of leaving.
Study design/methodology/approach: The primary research was conducted on a convenience sample of 423 in 15 medium and large enterprises in Croatia (Slavonia and Baranja region) and in various economic sectors: Agriculture, Industry, Energy, Construction, Services, Trade, Transport, Education, and Tourism and Hospitality. The data were subjected to univariate and bivariate analysis. The influence of sociodemographic variables was also tested to identify possible differences between different groups of employees. Findings/conclusions: The results of the research indicate fairly low rates of turnover intention, with a simultaneous perception of very few or weak possibilities for alternative employment. There are no statistically significant differences between the sociodemographic groups, so all employees, for the most part, do not intend to leave the organization in which they are currently employed, but they also do not think that they could easily be employed elsewhere.
Limitations/future research: The biggest limitation is the examination of only these two variables without studying cause-effect relationships, which is also a recommendation for future research. It could be helpful to analyze competitiveness on the labor market, because the situation of the market can also affect the perception of employability, which would determine whether the perceptions are close to the real picture.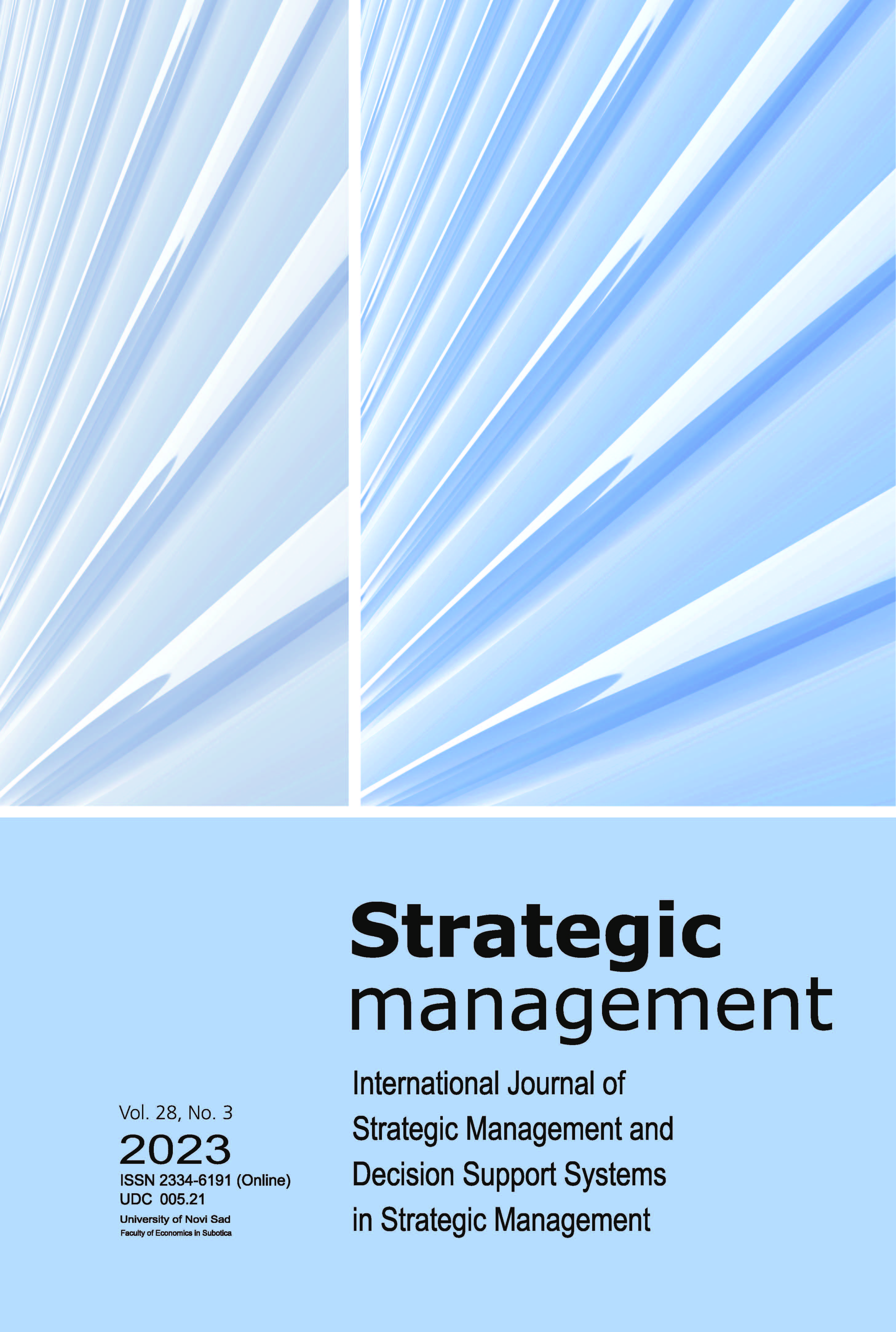 Downloads
License
Copyright (c) 2023 Ana Živković, Ivana Fosić, Ana Pap Vorkapić
This work is licensed under a Creative Commons Attribution-NonCommercial 4.0 International License.